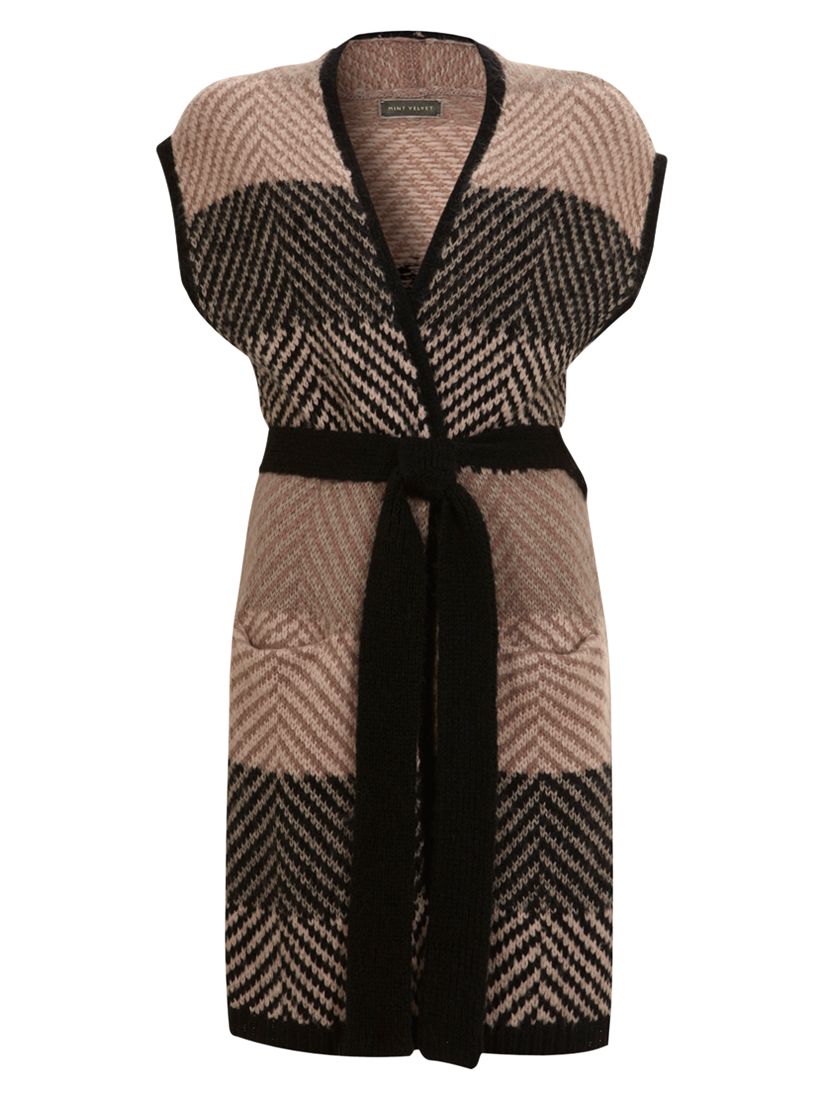 Mint Velvet
Yes lovely ladies, like it or not, it seems that the time has come to bring out the knitwear. The good news is that in fashion terms pretty much any knit goes, provided it suits you. Some of you will enjoy layering up whilst others will prefer a neater look and then again you might like a chunky pullover. To make sure yours are at their most natty you should think volume, length, colour, pattern and necklines when choosing what to add to your winter wardrobe.
Fine knits
Fine jerseys are a wonderful staple for layering underneath jackets, dresses or more knits. The roll neck will keep you warm as well as looking current, but avoid this style if you are short in the neck, it will make it appear shorter.
Waterfall styles in
soft, lightweight jersey are more flattering on fuller figures than heavier knits. Short, neat sweaters are perfect for the season's ladylike look.
Chunky knits
We all need at least one really cosy jumper or cardigan for winter. A heavier knit can be a stylish, simple addition to your wardrobe or a real statement piece, depending on how you want to wear it. Think about the weight of the knit and don't go too heavy if you have generous curves, it will add pounds and hide or bulk out killer curves. Get the length right by ensuring it finishes on a slimmer part of your body.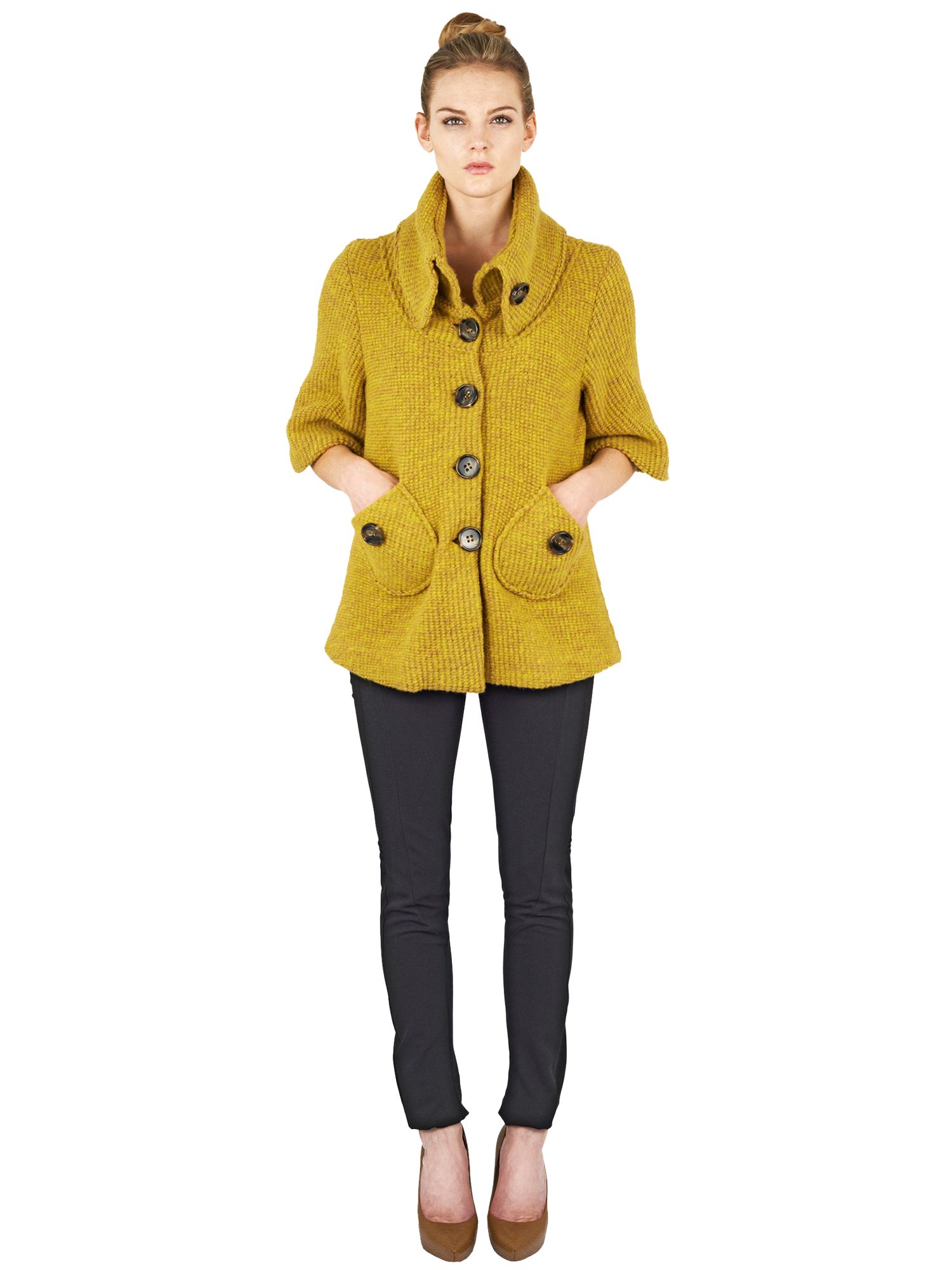 Colourful & Junky. A bit pricey at £299
from James Lakeland - gorgeous though
Colour
Yes, there is a lot of black out there but there is lots of colour t
oo! Hunt around for shades that flatter you and that you will enjoy wearing. I actually think there is nothing more chic than a colourful knit under a more neutral coat or over black trousers or jeans. This year I am LOVING colourful knits over leather trousers.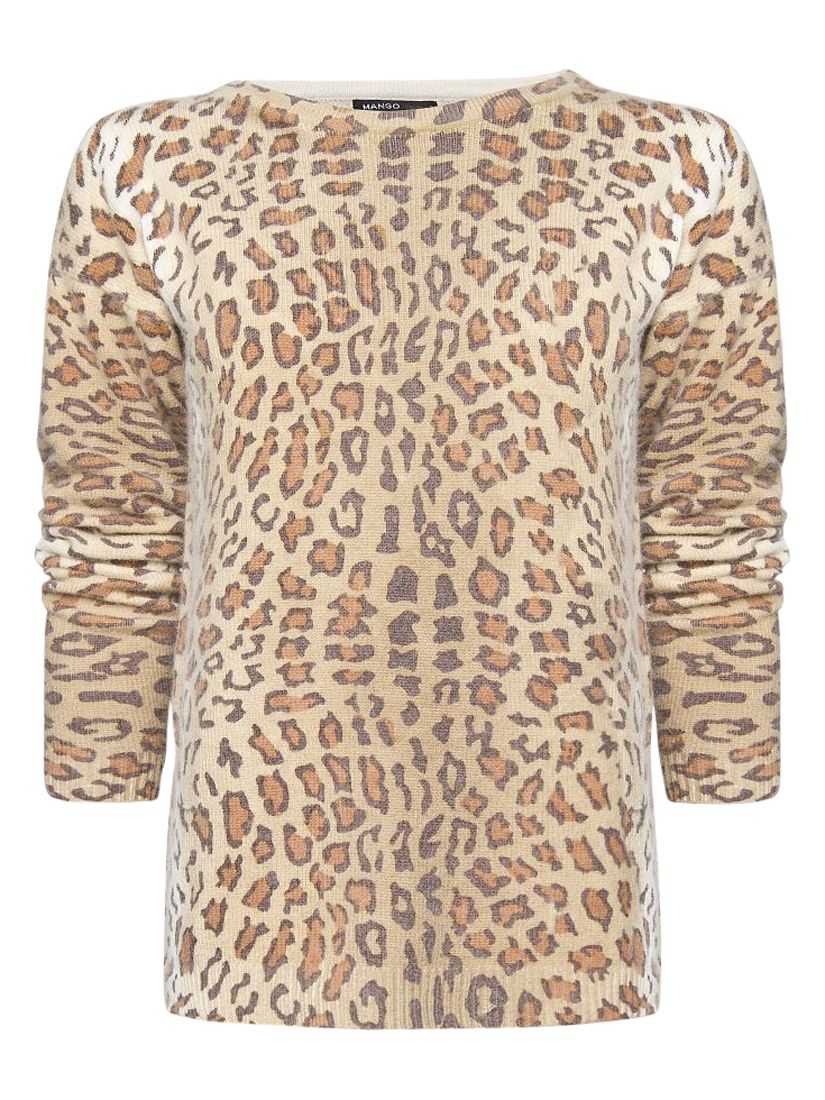 Mango - lovely in leopar
Pattern
Get a patterned piece to make a statement. Make sure it's a pattern that compliments your style and figure as well as one that you really like (because you will wear it for a few winters). Think polka dots or stripes or maybe event a mono colour that has a cable knit. I love Fair Isle styles
particularly
if they frame the top and bottom of the knit.
Decoration
All that glitters includes sweaters this season. What a joy to
have added sparkle, sequins, studs and embellishment to an otherwise more practical wardrobe item. We need the extra light in the dark months so shine away, night or day! Sequins can add an extra special dimension to a twin-set, making it very current and on trend. This year
embellishment
around neck lines and shoulders also draw the eye up to what might be your best feature.
Linea - Cute Robin Jumper
Motifs
Squirrels, owls, foxes, rabbits, horses....animal motifs are everywhere. They won't suit everyone's style personality but if you like a bit of fun in your wardrobe, why not. Just don't overdo it.
Mixing Fabrics
Mixing up fabrics is the thing to do this season and you will find this happening in knitwear too. Chiffon sleeves, lace inset or a silk neck detail can make your woollie more feminine, dressy or a bit creative.
Too foxy - my favourite jumper dress Asos.com
Jumper Dresses
I confess I have a thing for the jumper dress. I just love them: big and baggy with pockets or slim and fitted with a belt. These are the perfect buy as they are so multi-functional. You can wear them over slim trousers, leggings and jeans or over opaque tights with winter boots. You can of course wear them with opaques and smart shoes too.
Whatever your tastes, whatever your shape and whatever your colour choices let's make your winter woollens stylish. Whether you're cuddling up or slinking in something finer let's agree to banish practicality.
Your's cosy & cuddling up up in my colourful Cardi, Catriona - aka Lady Mirror Ball xxx
PS: I work in partnership with Colour Me Beautiful who have provided the inspiration for this blog post. TQVM x